3D Printing

What Is 3D Printing?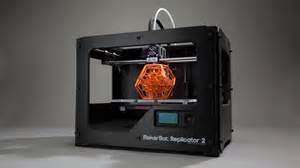 Technically, here's — very roughly — how 3D printing works: a machine takes a raw material, today mostly plastics and some metals, and melts them into a microscopic layer. And then another layer.And then another layer. Until you end up with an actual object.Thanks to 3D printing, to manufacture something today, you need only a printer, raw material, and software to tell the printer what to print. This is why it's a big deal: it's potentially the biggest change in how we make things since the invention of assembly lines made the modern era possible.
The Possibilities Are Endless
If you can imagine it, design it and capture it on a drafting program, then nine times out of ten it can be printed by a 3d Printer.
Prototyping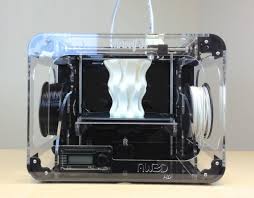 What better way to compress the time and cost of bringing your new product to market than with quality prototypes that match your design and accurately represent your end-product's functionality and performance?
Our thermally stable material  generates models that are tough enough to be used as working parts, permitting you to test for form, fit and function right from your desktop or office.
 Made Affordable
Don't let the technology fool you into to thinking that your vision will cost you an arm and a leg along with some other keep sakes. We intend to make your vision as affordable as we can get it. Why pay 1000's of dollars to have a prototype made over and over again until you get it right? When you can get 3d prints done for a tenth of that over and over again.
We Print & Ship Your Prototypes!
Whether you're an engineer, architect, artist, or hobbyist, we can print out your 3D CAD designs as plastic-like models that you can touch and feel!
Have Any Questions ?
We'll respond today!
You can email us at 

3dprint@excaliburdevco.com
 or Fill out the below form
Once service price has been established please return
to this page and follow link to make the agreed upon payment below.